Parent View
We are keen to collaborate and work with all of our parents, and we are delighted with the feedback we have received so far this term.
Below are some quotes and statistics which highlight the views of our parents from year groups 9-12. We have shared this information with our Governors and staff and it has been well received.
Thanks for your continued support.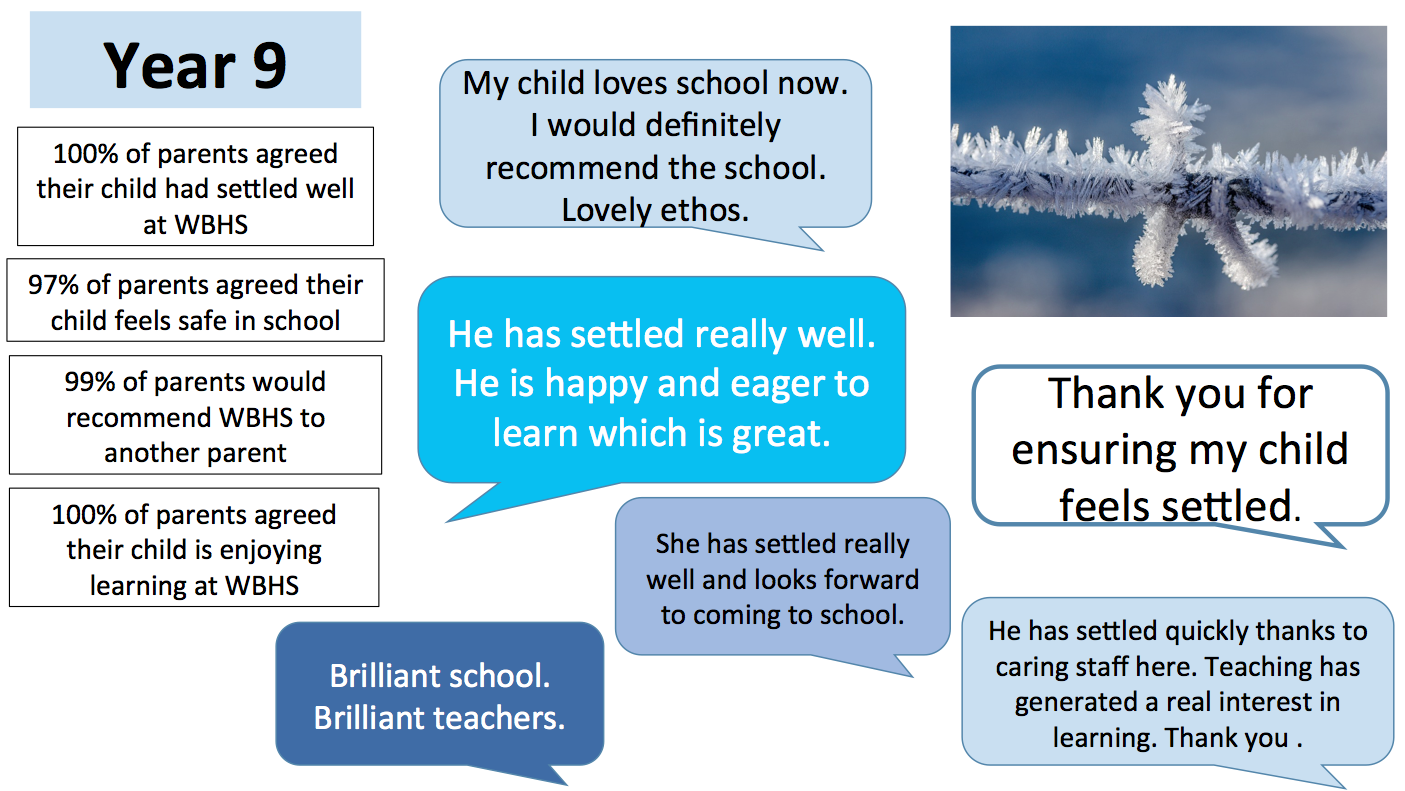 Ofsted are also keen to hear your views of our school. Parent View can be contacted via this link:
https://parentview.ofsted.gov.uk/
Year 9 Parents Evening Survey (88% sample size)*