WBHS Student Experiences
This section of the website shares with you experiences and first impressions of Whitley Bay High School from our current students.
Letters from previous Whitley Bay High School students:
Eve Kelly
My first impressions of Whitley Bay High School were that all the teachers were positive, friendly and welcoming. Although the school was bigger than my middle school, it didn't take long for me to find my way around as it is divided into blocks and all the classrooms are well numbered. My tutor group was made up of people from different schools which allowed me to make new friends and talk to different people. It was also fun to see people who went to my first school. Tutor groups are kept quite small which meant we all got to know each other well and I was able to form a good relationship with my tutor. I also really enjoyed the weekly quiz we did as a tutor group and activities such as fundraisers.
I really enjoyed lessons at WBHS as they are interactive, and the teachers are enthusiastic and approachable. I enjoyed the variety of tasks in lessons and the mixture of group, pair and individual work. All the teachers are really motivated to help you settle in Year 9 which I found reassuring and supportive. Teachers here use name cards which is good because it meant I didn't have to pick my own seat and meant I moved around a lot meeting lots of new people.
For my extra subject in Year 9 I chose Jewellery Technology as it was something I had never done before. I thoroughly enjoyed this lesson as it was practical, I developed new skills and it felt different to the more traditional lessons.
My advice to the new Year 9 students would be to see this as an opportunity to widen your friendship group and make the most of being able to talk to new people. If you have any worries or problems speak to any teacher as everyone is there to help you.
Lewis Stephenson
I wouldn't worry about the size of the school as it was very easy to get around. Everyone is friendly and helpful even if you do get lost at first. The lessons in Year 9 were great, they really gave me an insight into what I wanted to do and made the decision easier when I eventually decided my GCSE subjects. The lessons are challenging, but the teachers make sure you are having fun while learning. One piece of advice I would offer is don't be scared to ask for help. Staff here encourage students to speak up if they have a problem or just need to talk.
Ellie Campbell
I was originally super nervous to come up to High school, but as soon as I joined, I absolutely loved it. The teachers were so welcoming and on the first day we did lots of activities in my tutor group to get to know everyone. The lessons were really fun as we did a lot of activities so you could learn in more interactive ways.
My favourite subject in Year 9 was Robotics. By the end of the year you could build your own robot and it was such a cool way to try new things that you had never done before. We learnt a lot about coding and woodwork, then we made our own circuits using all the equipment in the design technology department.
A highlight of my time in Year 9 was Challenge week or competing with my team in F1 in schools. Challenge week was so much fun as you got put into activities based on your interests and what you like! They had a huge range of activities you could be put into so there was something for everyone. I completed training for my Duke of Edinburgh Bronze award.
The best advice is honestly just be yourself, and try not to worry too much, and enjoy this year before you start your GCSEs! The teachers will really help you get settled in and it's not as scary as it may feel right now.
Shay Marley
The first impressions that I had as a student joining Whitley Bay High School were that all the teachers in the school just want you to try and achieve your best. They all helped me to settle in quickly. A big feeling I had about starting was excitement. The excitement to meet new people and almost start a new chapter of my life and that is key when transitioning to Whitley Bay High School to be excited and enjoy it.
I found that the lessons in Year 9 are structured to be challenging but fun at the same time. The teachers are always there to help with anything in lessons so the best thing I can say is put your hand up if you need help or have a question. My favourite subject in Year 9 was History because you get to learn a wide range of historical knowledge and the lessons are interactive and full of facts.
I think that one of the most memorable things in Year 9 is the Challenge Week this is where you will have a selection of activities to do over 3 days in school time. I can promise that if you make the most of Challenge Week it may even be your best memory that you will ever have in the school. I know that it is up there for me.
To all of you coming to Whitley Bay High School; enjoy it, don't hold back and get involved in what's on offer! If you are worried about how big the school is you will learn quickly where everything is and if you are worried about not having anyone to speak to or you don't think you will fit in, don't worry as there is a place for everyone at Whitley Bay High School.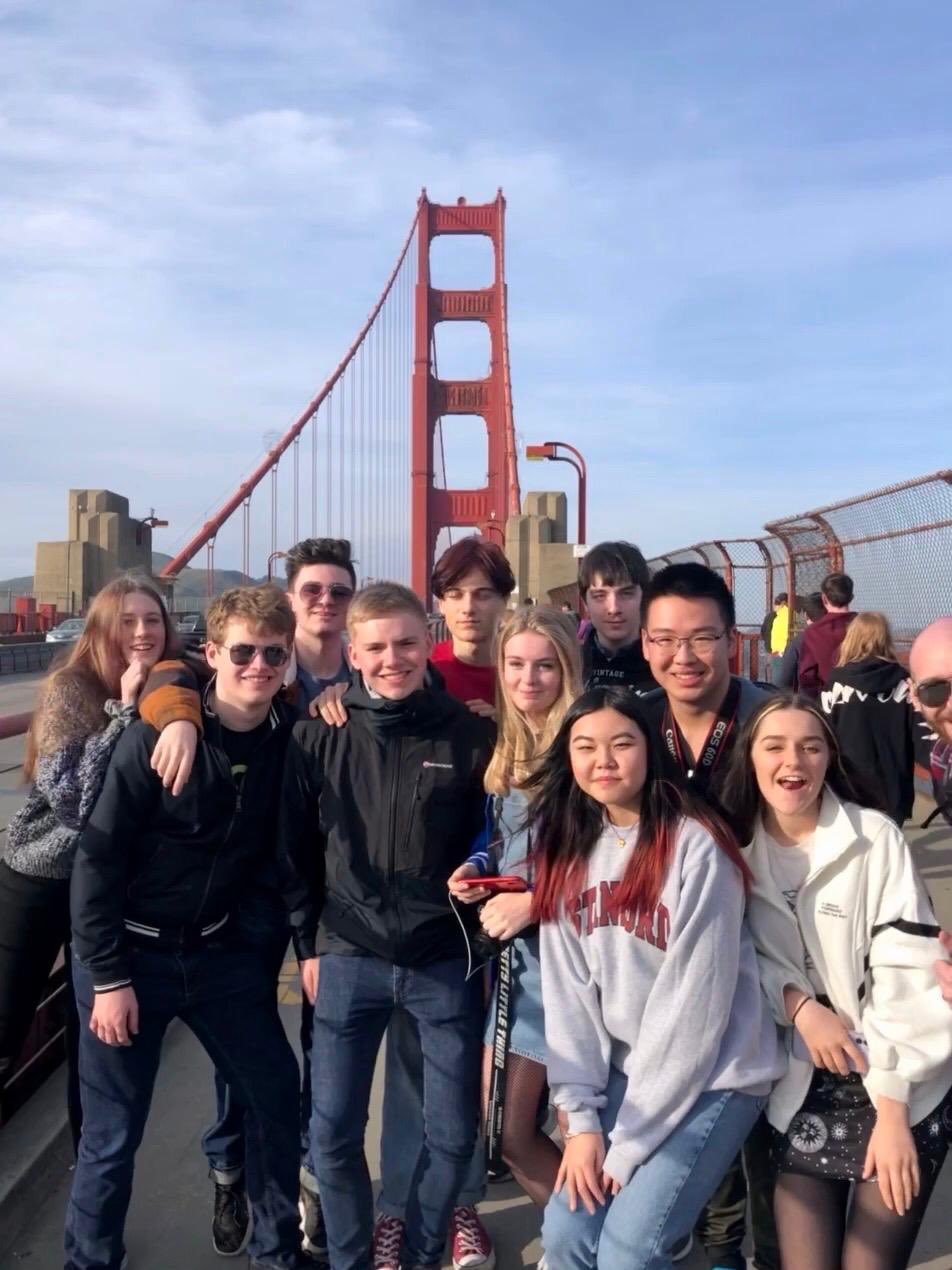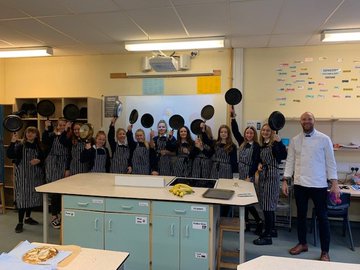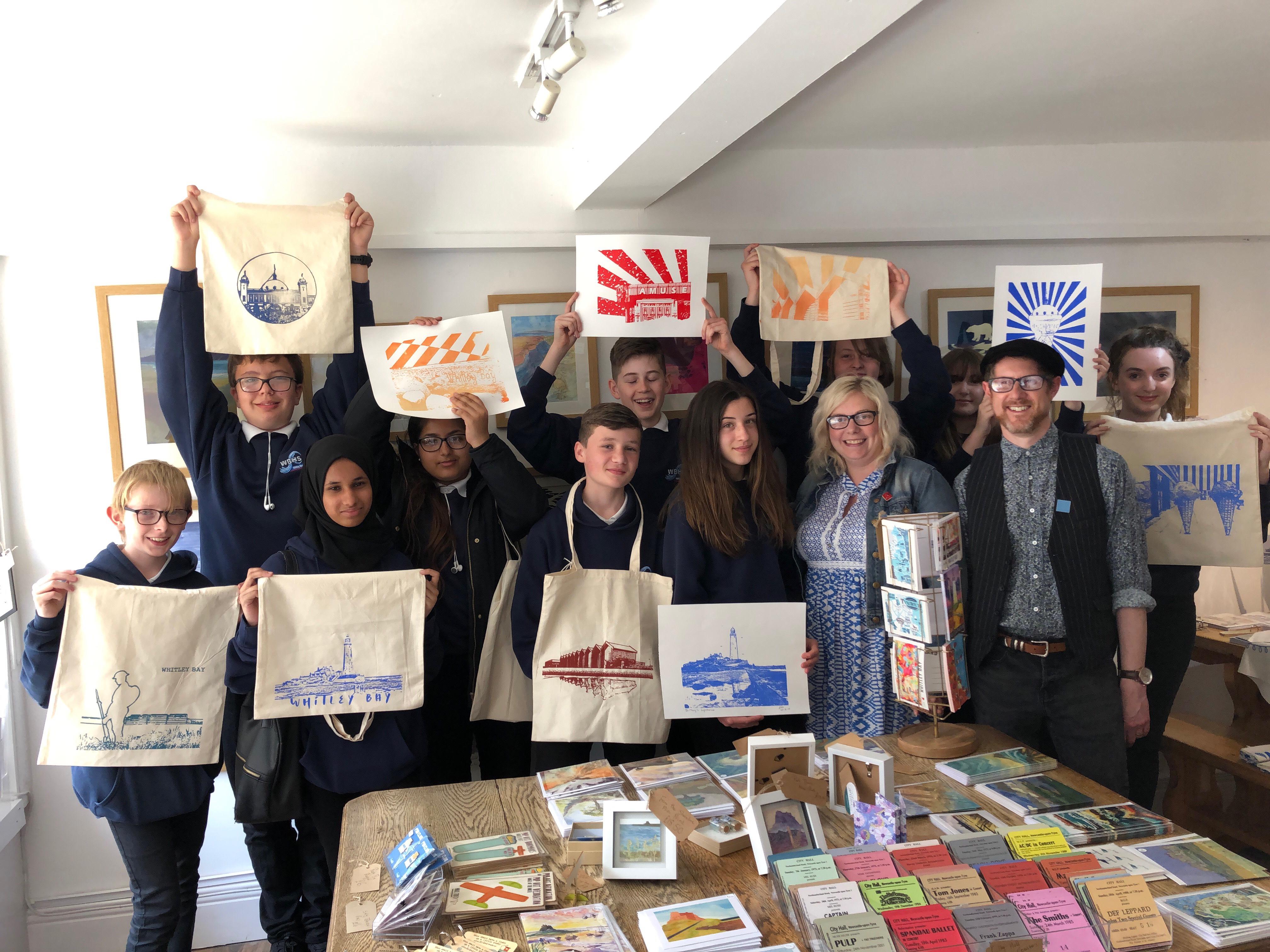 Other students said . . . . .
"Teachers are very approachable and supportive which makes me feel very comfortable in lessons" Year 9 student
"I made friends very quickly in all of my classes and I really enjoyed my lessons in Year 9!" Year 10 student
"There are so many opportunities when you join High school. During my time, I did competitions like F1 in school, day trips to Universities and planned activity days which you can sign up for. There is such a wide range, there is something for everyone" Year 10 student
"Join as many teams and clubs as you can in Year 9 as you will learn key skills and make lots of new friends" Year 12 student
"I was in the cricket team in Year 9 which was great you got to travel far and wide for games and the best part is you can do it with your friends" Year 10 student
"One thing I really like about Whitley High School is that in each lesson there is a different seating plan with name cards put out, which means you get to interact with new and different people every day and don't need to worry about where you will sit" Year 12 student
"I looked forward to all my classes, not just my favourite subjects" Year 11 student